[ Easy Operation ]: Administrator account identify function make the biometric padlock more secure. Storing 10 fingerprints (Including two administrators ) per fingerprint lock padlock, which are directly managed within your thumbprint padlock.PS.: Setting video pls kindly check: https://youtu.be/fAodyBusdMo
[0.5 Second Unlock, Automatic Recognition Technology]: Quick-recognition technology, high security padlock support to identify your fingerprint quickly 360 degree angle. Any finger is key, after set administrator account, it is private
[ IP65 Fingerprint Lock Indoor / Outdoor ]: Up to IP65 level home backpack lock, prevent from the dust efficiently. Indoor fingerprint lock are widely using for bag, drawer, suitcase, cabinet, door,also using as school Locker lock and fingerprint gym locker lock
[ Enhanced Security and Cutting-edge fingerprint technology ]: Seamlessly designed in zinc-alloy metal body construction. Smart lock padlock can prevent from being pried or smashed or cut.Built-in LED light indicator for easy programming and operation
[ USB Charging/3.7V Lithium Battery ]: The Smart Padlock is equipped with Rechargeable Lithium Battery via the USB cable (micro USB port at the bottom),Which Can be Used for 6 Months after Fully Charged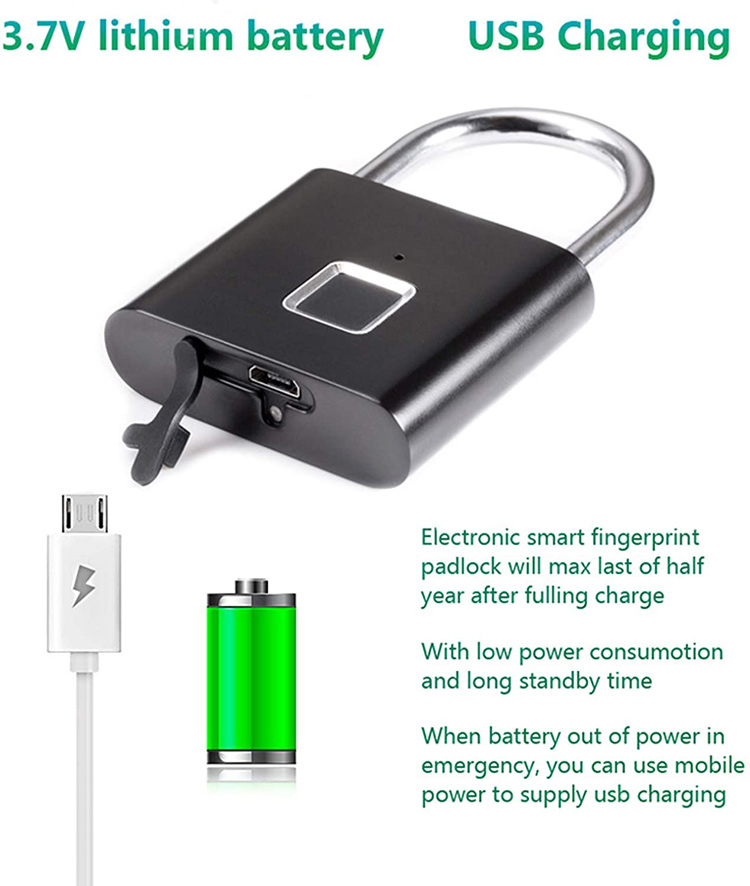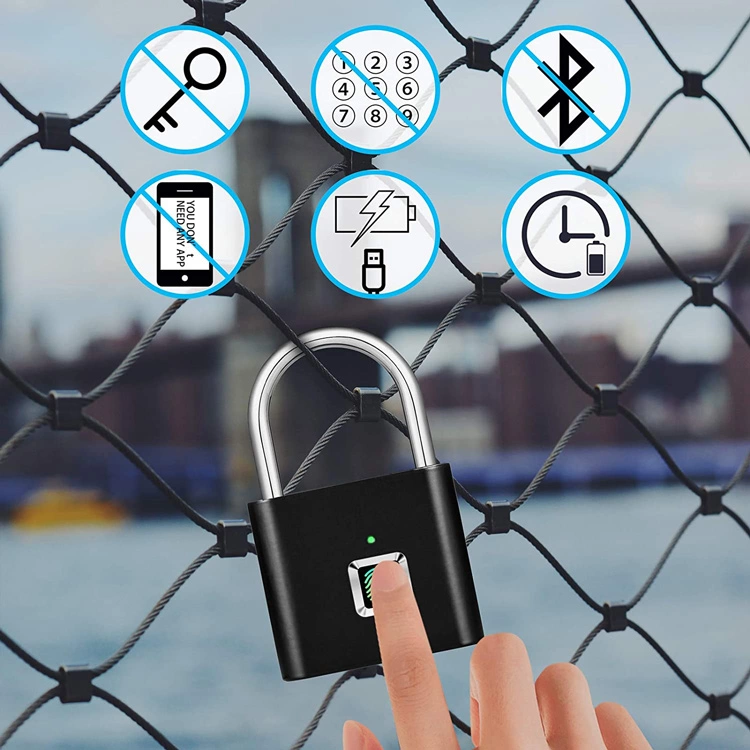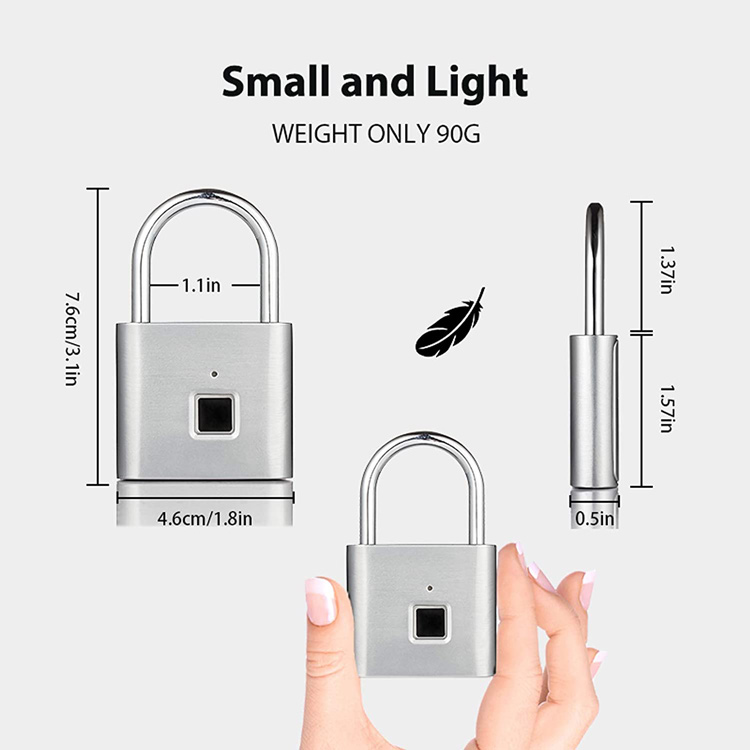 Security door lock smart keyless usb rechargeable smart fingerprint padlock fingerprint for travel
Features:
1. Fingerprint Recognizer: Collect fingerprint,press be recognized to unlock.
2. Micro USB Interface: The thumbprint door locks is charged by USB.
3. Support 360 degree angle fingerprint recognize.
4. Safe Fingerprint lock padlock has the features of low power consumption and long standby time.
5. The fingerprint padlock also can be working by fingerprint directly when charging.
6. Small fingerprint padlock for home indoor using: Locker, Gym lockers, Backpack, handbag, Suitcases, Golf bags, school lockers, wardrobes,warehouse, cargo and indoor other goods that you